CRC LUBRICANTS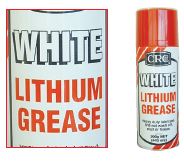 A selection of lubricants, suitable for protecting castors and machinery in every industry type.
 WHITE LITHIUM GREASE
Heavy duty lubricant with a good resistance to water and temperature extremes. Contains rust and oxidation inhibitors.
USDA approved for meat and poultry plants.
MAF approved C12 Meat.
---
SYNTHETIC FOOD GRADE LUBE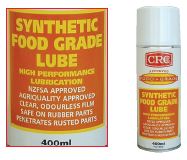 Ideal for lubricating equipment directly exposed to food.

Odourless, tasteless and non toxic.

NZFSA C15 (all animal product except dairy)

AgriQuality approved for food, beverage & dairy factories.
---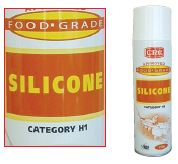 SILICONE – FOOD GRADE
Lubricates, waterproofs and protects mechanical & electrical components.
Wide temperature range -40˚C to +200˚C
Odourless, colourless and non staining.
NSF Registered, Category H1 for use in meat & poultry plants.
---
GREY RUBBER BUFFERS

95mm outside diameter to suit 25mm round tube
CODE 958005
 .

To suit 25mm square tube
CODE 958031
---

These fittings are also available in a stainless steel bolt option
---
SCAFFOLD FITTINGS
Spiggot Style 153mm long x 48/38 diameter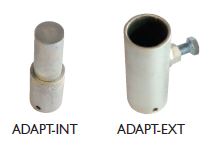 150mm long x 51mm internal diameter